tumblr.com →
"Some coffee had gotten on a man's ape. The man said, animal did you get on my..."
– Ape and Coffee, by Russell Edson. (Previously: A Historical Breakfast. See also: Fire Is Not a Nice Guest.)
2 tags
Watch
jasonweinberger: Mozart performed his twenty-sixth piano concerto twice in 1789-90 and as was his custom [especially in piano works conceived for himself] he improvised extensively, particularly in the left hand. Now composer and pianist Timo Andres inherits Mozart's mantle, but with a twenty-first century twist. As Timo explains his re-imagining of K537 fills in the many incomplete sections of...
"So avoid using the word 'very' because it's lazy. A man is not very tired, he is..."
– Dead Poets Society (1989)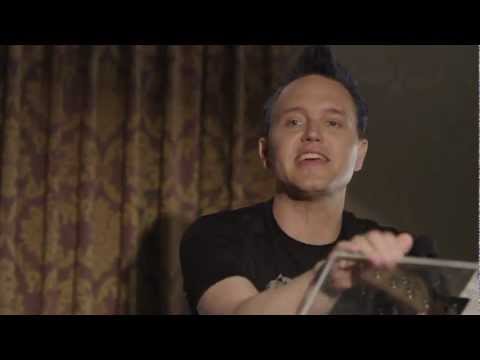 2 tags
5 tags
6 tags
5 tags
4 tags
What happened when a phone rang during a NY... →
3 tags
2 tags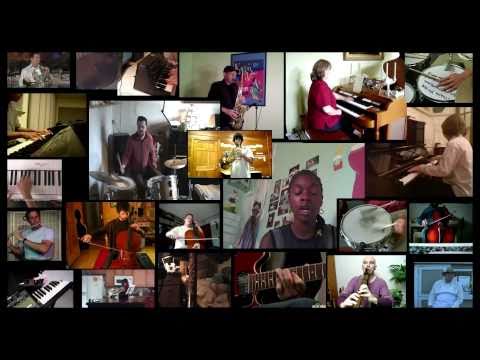 2 tags
"Derezzed" is the operative word
Check out this blog, PixelBlock, that is dedicated to presenting us with delightfully pixelated versions of various fictional personalities.  I thought these renditions of Darth Malak and Darth Revan from Star Wars: Knights of the Old Republic were brilliant! 
2 tags
New Year's Day post!!
This morning, that apocalypse movie 2012 was playing on tv, to which I had a hearty laugh…  So, year two thousand and twelve, what's up? 
1 tag
3 tags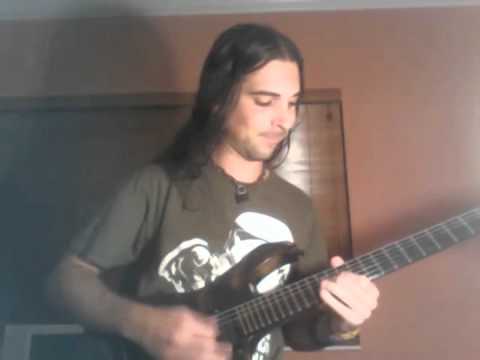 1 tag
4 tags
rhinovirus
Upper respiratory tract infection, I hate your guts. Kindly leave and don't come back. 
3 tags
6 tags
8 tags
Stop the secrecy bill from being passed in South... →
In four days, MPs could pass an outrageous secrecy bill that undermines the constitution and South Africa's democracy — helping the government keep wrongdoing from the people and enabling cover-ups of corruption and human rights abuses. But there are four people that could make or break this bill: the Chief Whips. Despite top lawyers warning that the bill is unconstitutional, the...
2 tags
mkhrnc: You must forgive me, as this isn't something I often do; but my sister asked if I would assist her in spreading the word for raising money for her dog's surgery.  I'm familar with the canine, Barley, and I can promise she's a good dog. Uncommon I know, but sincere nontheless. MH (Chicago, IL) 
3 tags
"[Classical-music admirers] make it hard for people who are just coming in. I..."
– Hilary Hahn (via fuckyeahviolinists)
1 tag
7 tags
4 tags
Emergency Broadcast :: The End Is Near
At the end of it all / We will be sold for parts / We will try to rebuild / But we ate it all away / All ambitions now run dry / Someone stop this thing turn it off / In search of new life / Nothing will be left to walk the earth / Turn it off…  Our hopes and dreams / Will be swallowed alive / We always said it wouldn't end up like this / We will be the new ice age / We will be the...
3 tags
"A man called me a Dissenter the other day, and I admitted that I dissented from..."
– Charles Spurgeon, from his essay Eccentric Preachers
5 tags
5 tags
5 tags
2 tags
1 tag
1 tag
7 tags
7 tags
6 tags
2 tags
2 tags
2 tags
3 tags
A Dream Within A Dream
Take this kiss upon the brow! And, in parting from you now, Thus much let me avow- You are not wrong, who deem That my days have been a dream; Yet if hope has flown away In a night, or in a day, In a vision, or in none, Is it therefore the less gone? All that we see or seem Is but a dream within a dream. I stand amid the roar Of a surf-tormented shore, And I hold within my hand Grains of the...
1 tag
Art Blakey & The Jazz Messengers/A Night In...
7 tags
2 tags
2 tags
"There is hardly any money interest in art, and music will be there when money is..."
– Duke Ellington (via frankwilsonbach)
6 tags